Get outside with some fantastic events in River Falls this Fourth of July weekend.
Pups and Pints
Head over to Rush River Brewery on Saturday, July 3 from 11:30 a.m. to 10 p.m. for an event for you and your furry friend. A prize will be awarded to the most liked pup and pint picture posted in the event. Check out Rush River Brewery on Facebook for more information.
Ari Silver at Music in The Park
Hear Ari Silver's original acoustic music with bluegrass, country and rock at Music in the Park on July 3 from 4-6 p.m. The Community Arts Base Music in the Park events are hosted at Veterans Park.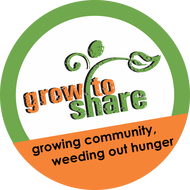 Mindfulness in the Garden
Every Sunday and Tuesday through July 20 for a mindfulness experience at the Grow to Share gardens in River Falls, 547 Hanson Road. Mindful SOULutions will take you through an enriching program to engage all the senses. The cost is $10 and is to be paid in cash at the garden. No one is turned away due to need and 50% of the profits will benefit Grow to Share.