Crowned on the evening of Thursday, July 15, Madison Ziebarth, Lillie McMurray, Katie Olsen and Gwen Adams have a year as River Falls Royal Ambassadors ahead of them.
Through an expression of her love of baking and a tearful ode to her siblings during an onstage impromptu question, Ziebarth swept the judges away finding herself as the 2021 River Falls Grand Royal Ambassador. She was crowned by 2019-2020 Grand Royal Ambassador Emily Odegard, who received a $1,000 post-secondary education scholarship at the conclusion of her reign.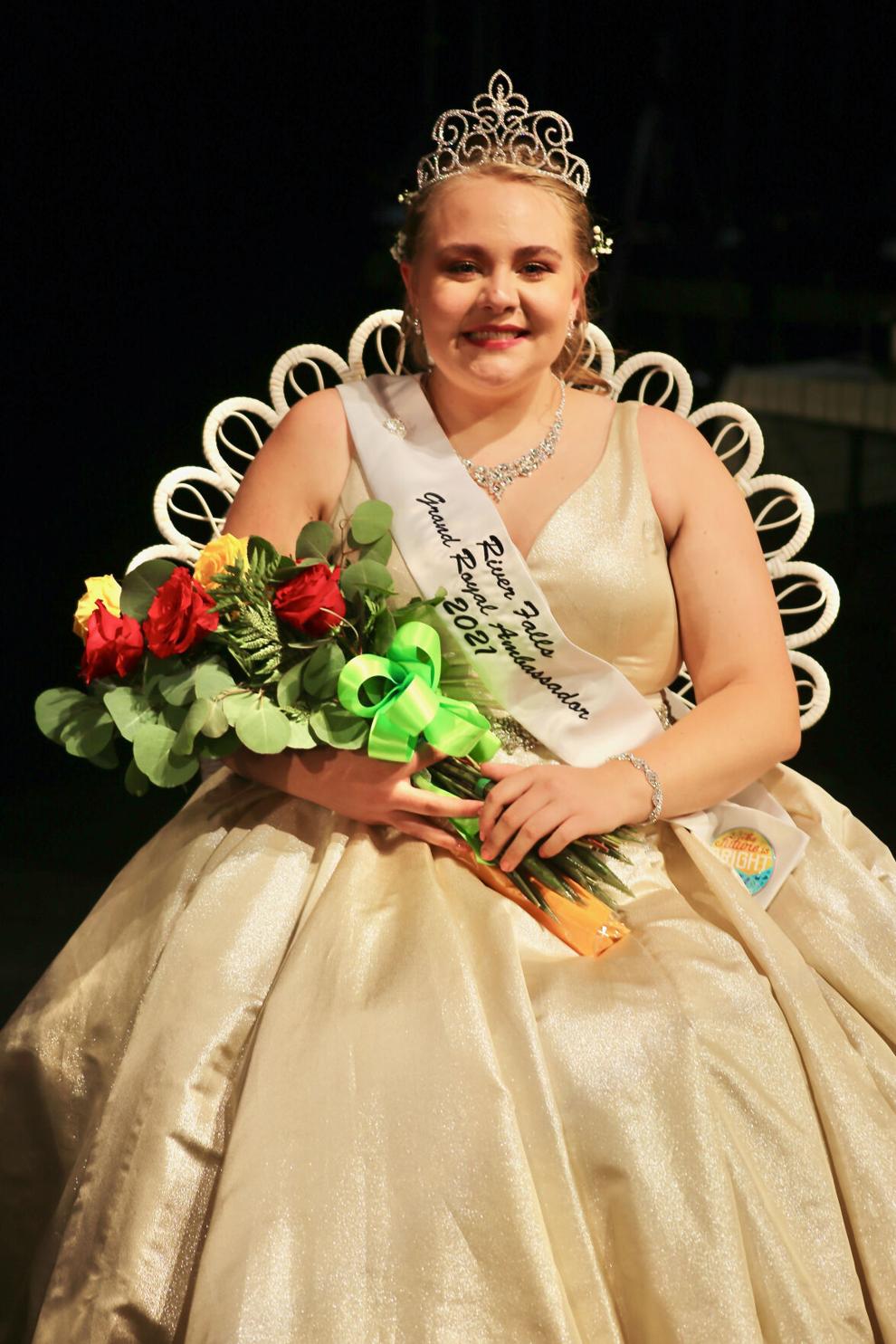 McMurray was crowned First Royal Ambassador. As a dedicated and talented member of the River Falls Forensics team, McMurray spoke to the crowd and the judges about the joys and challenges of the activity.
The 2019-2020 First Royal Ambassador, Dennis Grisar, was unable to attend coronation as he was already making good use of his $900 scholarship beginning his journey at Hawai'i Pacific University. Grisar was FaceTimed in for parts of coronation and videos of his participation recorded in advance. 2019-2020 Royal Ambassadors Maddy Simon and Abby Madsen crowned McMurray in Grisar's place. 
Both musically inclined young ladies, Adams and Olsen will serve as the 2021 River Falls Royal Ambassadors. Olsen performed on saxophone and Adams on trumpet for their personal presentations at coronation. Simon and Madsen passed their crowns and each received an $800 scholarship for their time as ambassadors. 
Four crowns down, 365 days of service to go.