For the village of Somerset and the Somerset Public Library, the grand opening of the expanded library Thursday, Sept. 16 was the fulfillment of a long-awaited vision.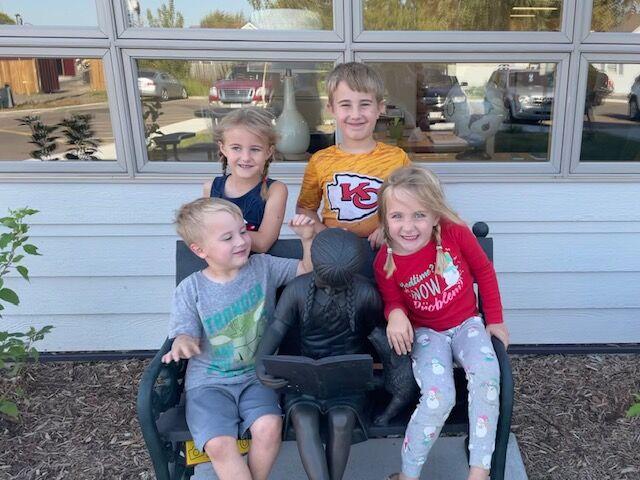 "The board of library trustees are elated to finally welcome the Somerset community to the expanded and newly renovated library," said Kay Walsh, Somerset Library Board President during her welcoming address "The building project was completed in September 2020, but we were not able to fully open until June of this year." 
Walsh, who has served on the library board for four decades, started advocating for expanding the library in 2016 when it was clear the then 3,500 sq. foot library could not keep up with the demand for library services that came with the increasing population of Somerset and the surrounding area.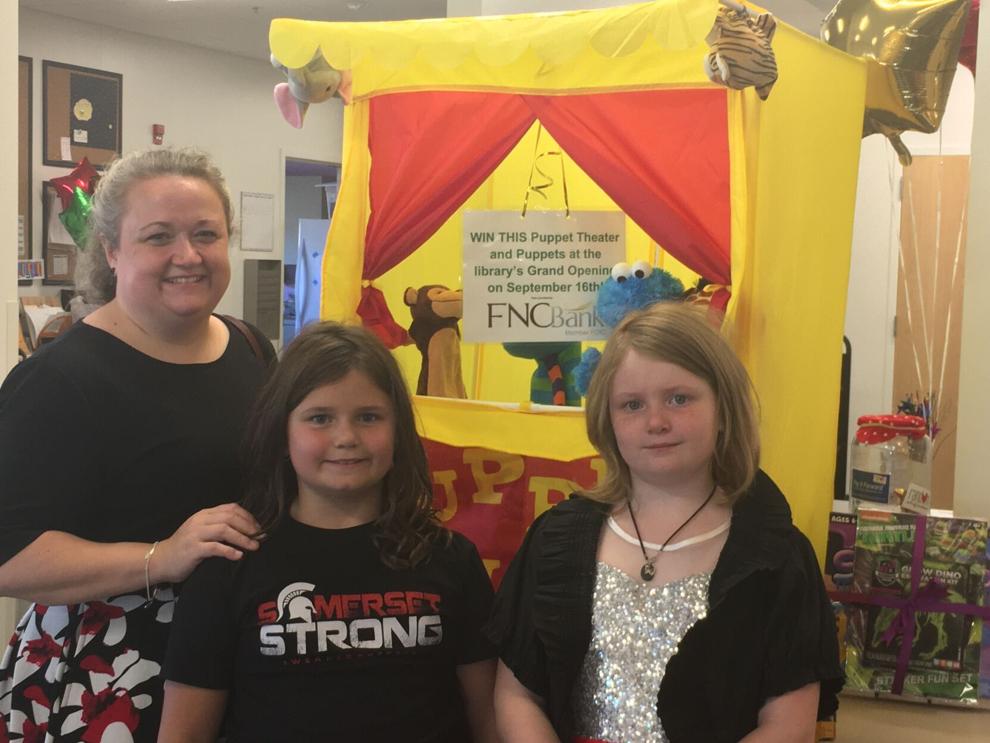 Designs and hopes for the Somerset Library finally came to fruition Sept. 16, when members of the public walked through the renovated rooms and the 9,040 new addition. The Somerset Chamber led a ceremonial ribbon cutting outside of the library's front doors. Walsh was given the honor of using oversized scissors to slice the red ribbon.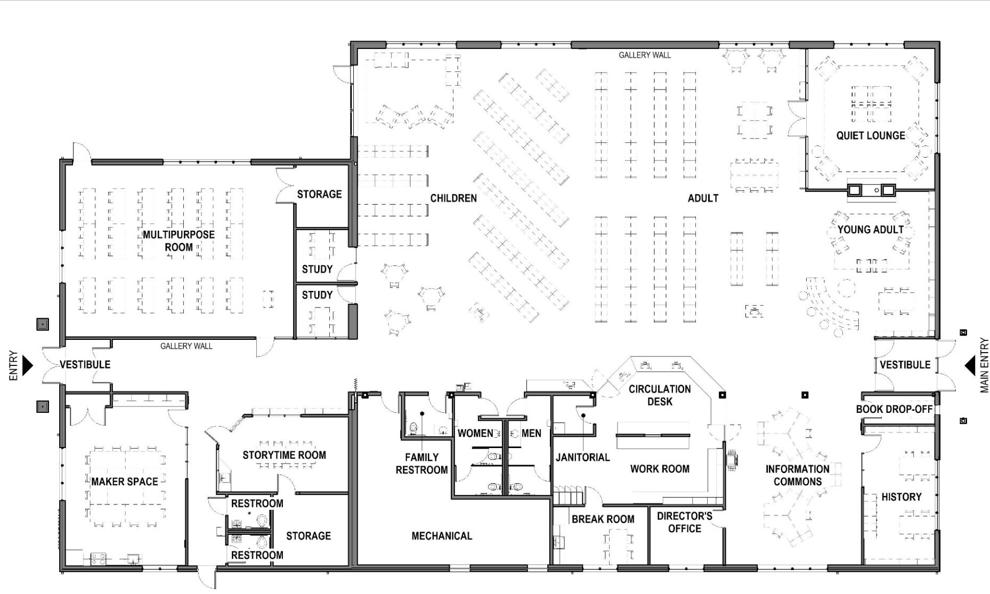 The new library has two private study rooms, six public computer stations, a quiet reading room with a fireplace, large group meeting spaces with after-hours access, a large children's area connected to an outdoor green space, a young adult area and a new History Room dedicated to the preservation of Somerset's history. All of the 12,540 sq. feet are ADA compliant.
"I love seeing everybody in the community turn out because it really was a community project." said Kristina Kelley-Johnson, Somerset's new library director. "This is a dedicated group. The library board, volunteers and staff brought the project through a lot of obstacles, including a search for a new library director in the spring of 2020, delays related to the pandemic and things that came up in construction."
During construction, an old house foundation was uncovered, which required additional preparation before the start of the building. There were four change orders during the construction process for modifications to improve sidewalks, restrooms and entrances for wheelchair access. The furnishings were also more expensive than estimated. 
Open: 9 a.m.-6 p.m Monday, Wednesday, Friday; 9 a.m.-7 p.m. Tuesday, Thursday; 9 a.m.-1 p.m. Saturday 
More info: somersetlibrary.org 
Call: 715-247-5228. 
Donations: mailed to 208 Hud St., Somerset, WI 54025.
The total project cost was $3.2 million and with just over one million dollars yet due to the village in 2024. The library is working to secure funds from individuals and foundations to meet the goal. Community members contributed the majority funds for the building project. Other benefactors are the Fred C. and Katherine B. Andersen Foundation, the Hugh J. Andersen Foundation, Otto Bremer Foundation, RCU Foundation, SMC Ltd., FNC Bank, the Town of Somerset and The Friends of Somerset Public Library.
"My favorite part of this new building is that it was designed to welcome everyone," said Kelley-Johnson. "It doesn't matter who they are, where they came from, or how they got here, it's my great honor to serve all people at the new Somerset Public Library."