When COVID-19 shutdowns began over a year ago, shutting down was never really an option for Grow to Share (GTS). It was deemed an essential activity, providing food to community food pantries, as need increased, volunteers continued to meet the demand, providing time and money to this River Falls staple organization. 
For over 15 years the River Falls non-profit, GTS, has been facilitating a volunteer-based collaborative garden, promoting experiential learning and sharing the harvest. In addition to managing and operating more than two acres of land in Hoffman Park, the organization partners with other groups in the area, hosting the University of Wisconsin Extension Master Gardeners demonstration garden and the River Falls School District's Kids Club. Much of what the volunteers grow in the garden makes its way to the community food pantry.  
"They regularly donate fresh produce to the food pantry," said Candice Anderson, executive director of the River Falls Community Food Pantry. "It's great because there's always variety to choose from and this helps us in making sure we are able to provide what families like and will use in their daily meals."
In 2020, over 50 volunteers helped raise over 1,250 pounds of fresh organically grown produce with a value exceeding $5,000, explained Ramstad. About 80% of which went to the River Falls Community Food Pantry.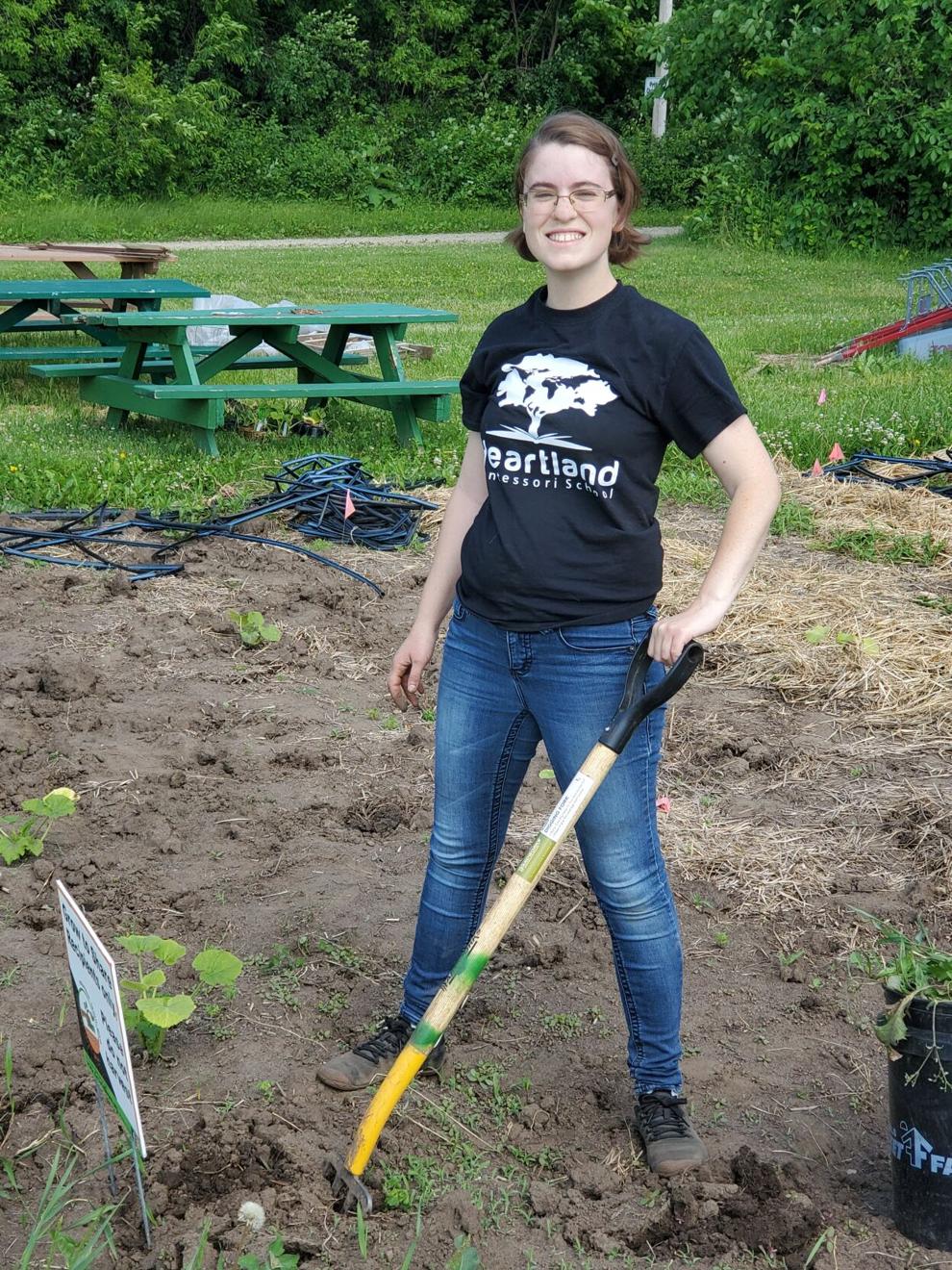 "I think that local nonprofits networking and building these partnerships is a huge asset," said Anderson. "Communication across organizations helps us all see what the needs are in the community and will ensure that we are all successful in our missions moving forward." 
As the gardens continued to operate during COVID-19, GTS adapted. "We have a two acre site, which means social distancing is not a challenge," said Garden Manager John Ramstad, who joined the organization shortly after retiring about 4 years ago. "I had been doing odd jobs for people doing good things around the community," he said. When the opportunity arose to work with GTS, it seemed like a good fit. 
The GTS gardens had been maintained strictly by volunteers until that point, but as the organization grew and the community became more involved, the board decided to hire a part time garden manager. Ramstad hosts three volunteer sessions per week, Tuesdays, Thursdays and Saturdays from 9 a.m. to noon, in addition to hosting groups that schedule a time to volunteer at the plots.
Approaching the 2020 season, COVID-19 began to pose its challenges. "The expectation was that the food pantries and our other recipients would be busier because of COVID," said Ramstad. "And so we never really considered not doing the program." With accessible social distancing on the more than two acres of land, the requirement of masks and gloves while harvesting food and on site hand sanitizer, GTS knew that the food supply going downstream would be safe. 
At the food pantry, things had to adapt as well. "The switch to curbside service meant that instead of people coming into the pantry to get their food we had to be creative," said Anderson. "We began putting all fresh produce on the outdoor distribution racks and refrigerators. This allowed anyone in need to visit the pantry safely and be able to receive produce on a weekly, or even daily, basis. Knowing Grow to Share would make regular donations meant we always had something fresh available." 
Throughout the pandemic, GTS had fewer volunteer groups come out, but an increase in families and individual helpers. "There are several people who use that as an activity with their homeschool children," said Ramstad. During the week, people would come out for a mental health break while everything else was shut down.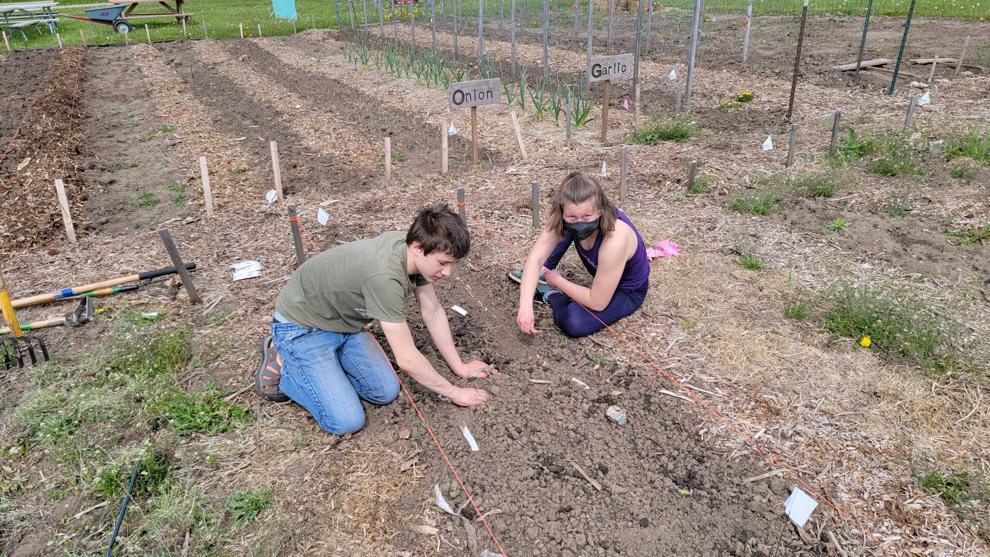 Heading into the summer season, GTS is looking for new faces and familiar ones, to continue to help in the growing process. "You know, there's a bunch of things that are on the docket to broaden the education and outreach part of this beyond just people who want to come out and get their hands dirty," said Ramstad. Keep an eye out for meditation in the garden, children's reading events, and more. 
Additionally, volunteers, experienced or not, are invited to join in the growing process. Volunteer sessions on Tuesdays, Thursdays and Saturdays from 9 a.m. to noon are a great opportunity to drop in. If you have a group, you're welcome to schedule a special session to garden, volunteer and build camaraderie. Donations can also be made at www.growtoshare.org.