RIVER FALLS – On Saturday May 21 Hudson and River Falls makers market (HRF) will hold a sale where local artists will showcase their work. Hosted by Michaela Kramer and Moz Rude (they/them pronoun), the event will take place in Hudson from 9 a.m. to 3 p.m. The event is free.
The market is run by Kramer, Rude and some friends. Rude said the makers market is held about once a month and began in Nov. 2021.
"We wanted to host an event where artists could showcase their work with community members," Rude said. "We also wanted to create a safe space for artists from all mediums."
Works can range from paintings to metal works Rude said. They said the event is not about profit but more about community members and their art.
Kramer said when the event first started the market had four artists showing. This month they have 20 artists showing, the most since the inaugural market.
"People kept filling up slots so we told people we only have 20 total," Kramer said. 
This month's market will be hosted in Rude's garage. Previous events have been hosted at Selah Vie, a coffee shop in downtown River Falls.
Rude said the market is unique because it's local and inclusive. They added the markets "create a sense of community".
"It feels like a big hangout," Rude said.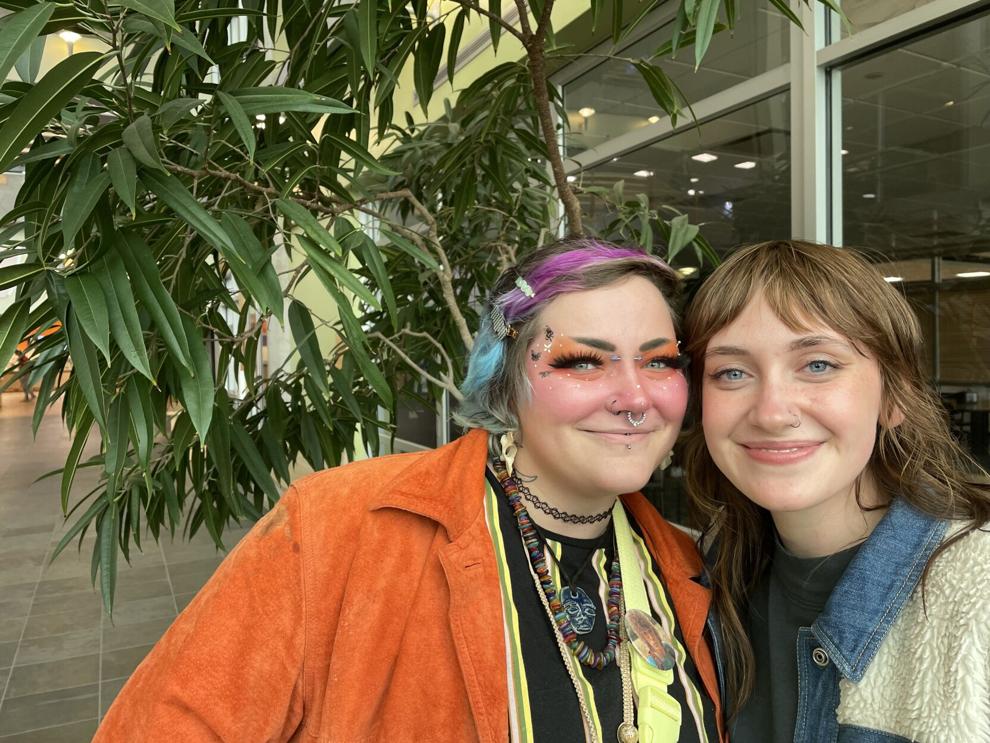 The community is Rude's favorite part of the event. Kramer agreed. 
"Meeting new people and sharing ideas is what makes this event so fun," Kramer said.
Planning for the market began last month. Kramer said markets are planned after the conclusion of the previous one.
For non-artistic fans, Rude said one benefit of attending is meeting local makers and supporting local artists. They said walking by exhibits will put a smile on your face, even if you are not involved in the art scene.
"You see the vibrance of joy art brings," Rude said. "You'll get in what you put out." 
Both Rude and Kramer have plans to expand the market in the short and long term. Kramer said one short term goal is to expand the market to larger venues. Another goal is to have featured events at the market where artists can demonstrate their art making skills.
Rude said she wants to have theme specific markets as a short term goal. Themes would include Juneteenth and LGBQ to represent community diversity. 
"I want to hold events for those community members who have had their voices suppressed," they said.
A long term goal is to find larger venues with stages for musicians to perform Kramer said. She added including a poetry reading event at the market is another long-term goal.
"I want to thank everyone who has supported us and the arts since the first market," Rude said. "Without the vendors and buyers we wouldn't be able to do this." 
Kramer and Rude encouraged people to get involved by visiting the HRF makers market Facebook and Instagram. Rude said the Instagram page provides updates about future HRF events.
The market is being held at Rude's residence. For privacy concerns they said interested people should contact the Instagram page to get location details.