When Kaleb Anderson took over the family farm in Goodhue County, he didn't just inherit the land, he inherited a strong conservation ethic. His grandfather purchased the farm 75 years ago. The farm was rundown, so his grandfather began some of the earlier conservation efforts in the area by changing to contour cropping. Anderson's father pushed conservation further by removing much of the chemical use on the farm, and now Anderson is adding more steps to regenerate the land.
"In a traditional approach to agriculture, we try to force our will onto Mother Nature to achieve whatever goal you are trying to accomplish," Anderson said. "With regenerative agriculture, we try to work with Mother Nature. It's a mindset change. You have to be willing to accept a little bit of the chaos that occurs, because I don't think we fully understand how complex our soils are. "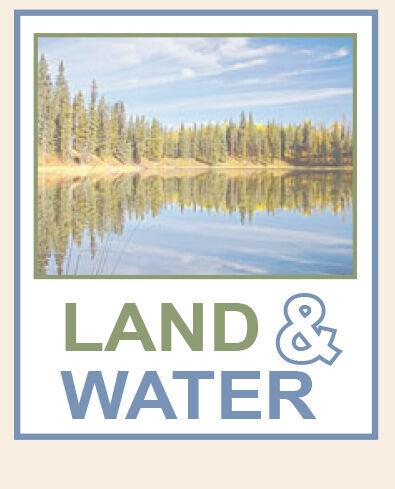 In addition to using no-till farming and planting cover crops to stabilize the soil, Anderson plans for crop diversification. Rotating six or seven crops including corn, soybeans, rye, hemp, alfalfa, Kernza, and full season summer annual mixes for grazing which include pollinator plants takes some extra planning, according to Anderson, who has a degree from North Dakota State University. 
"I'll spend the rest of my life learning and trying and doing new things," he said.
Regeneration
He said that by taking a regenerative approach, "we realize that there is a need for diversity, to not do the same thing annually. There's nothing in nature that's repetitive like that. There's no monoculture. When plants start to come up on their own, even weeds, there is diversity."
Anderson also takes care of the soil on his farm by rotating where his cattle graze. He noticed that in larger pastures, some areas were grazed very short, and other areas, especially those farther from a water source were under grazed. He divided his land into several grazing paddocks so he can move the cattle and control where they are grazing at any time.
"I used to move cattle every five to seven days, but I wasn't getting the response I wanted out of the pastures," he said. "Now I move them every day. Any square foot of pasture gets grazed two or three times during the growing season, and I haven't had any forage shortage since. This also lets the land rest between grazing events."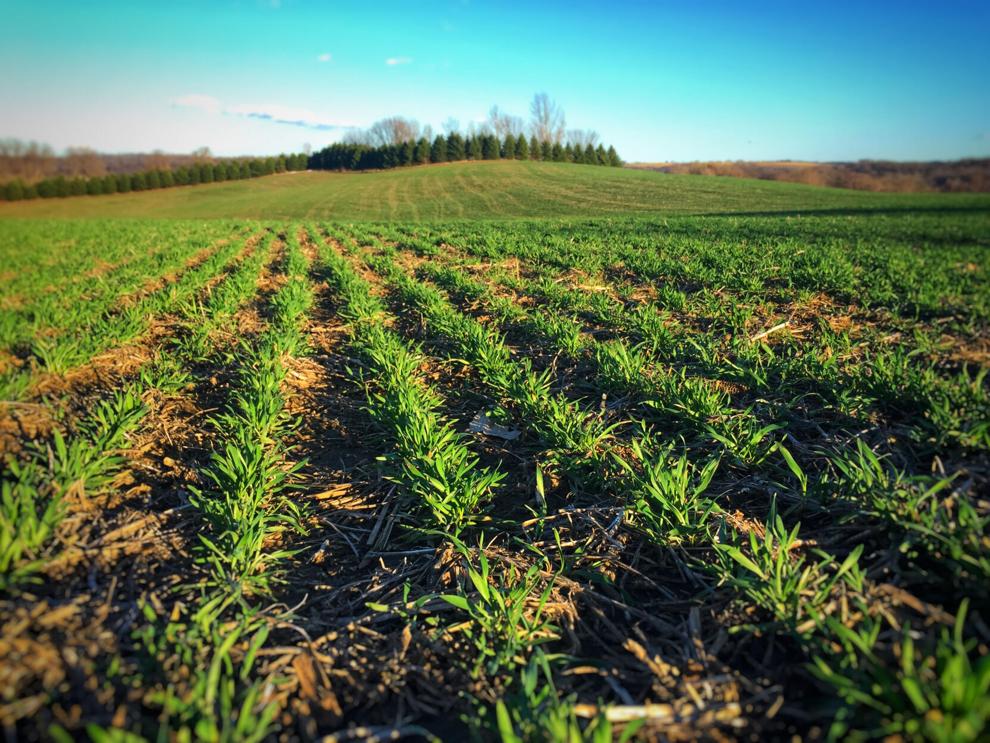 He has also let the cattle help him plant some crops such as clover and alfalfa. He broadcasts the seed on the ground and then moves the cattle onto that area to graze. As they move around, their hooves force the seeds into the ground. 
Trapping carbon
Healthy plants and soil can also work to help reduce some of the causes of climate change, according to Brian DeVore of the Land Stewardship Project in a booklet titled "Soil Health, Water & Climate Change."
"Through photosynthesis, plants draw carbon out of the air to form carbon compounds," DeVore wrote. "What the plant doesn't use is exuded through the roots to feed soil organisms. This process makes for a stable form of carbon that is in effect stored in the soil."
Anderson said that regenerative farming is positive for carbon credits because farmers who are working to build healthy soil are working with a degraded resource and are actively working to improve it at the same time they are removing carbon from the atmosphere and storing it in the soil. 
In the end, farming is a business and every farmer hopes to make a profit. Anderson said that by letting nature take care of many steps, his costs are lower in many aspects of his business.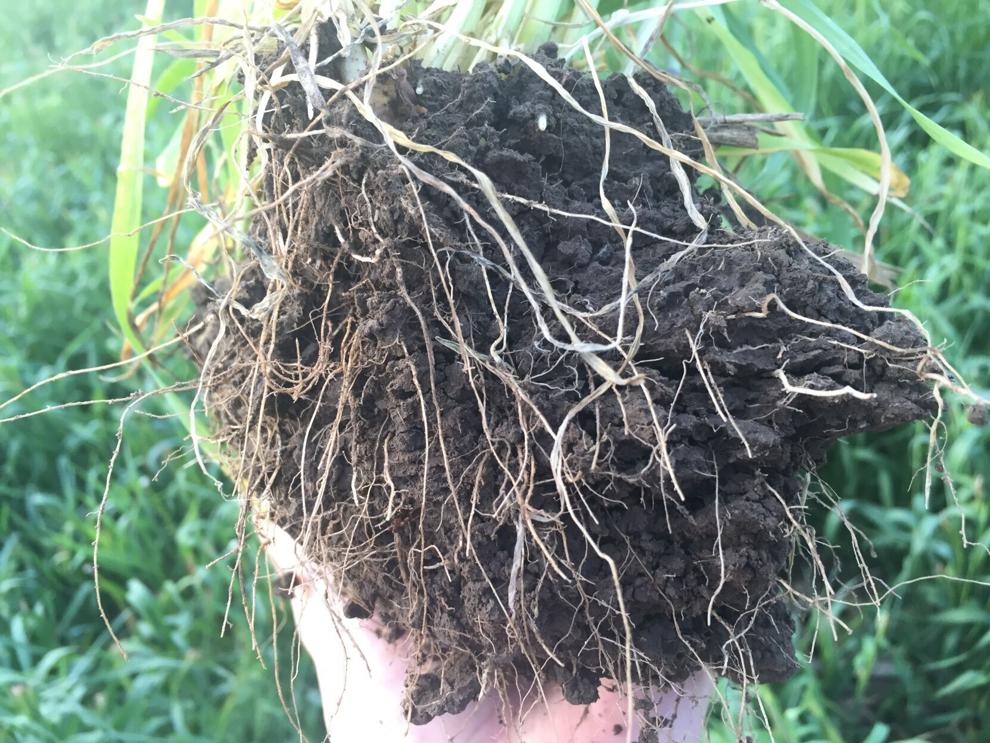 "If you take our corn last year, we didn't use any chemical fertilizers, so our fertilizer bill is zero," he said. "In fact, if you are using diverse rotations and intentionally building the soil, you actually need to eventually stop using chemical fertilizers."
Anderson said that using the no-till approach saves him a lot of time and diesel fuel because he needs to make fewer passes over his fields to get crops planted.
Martin Larsen, who uses regenerative methods on his farm near Byron, Minn., explained that plowing is one of the hardest jobs that tractors do. Eliminating that not only reduces the time in the field, but the wear and tear on his equipment. 
Larsen said there are other costs related to industrial agriculture.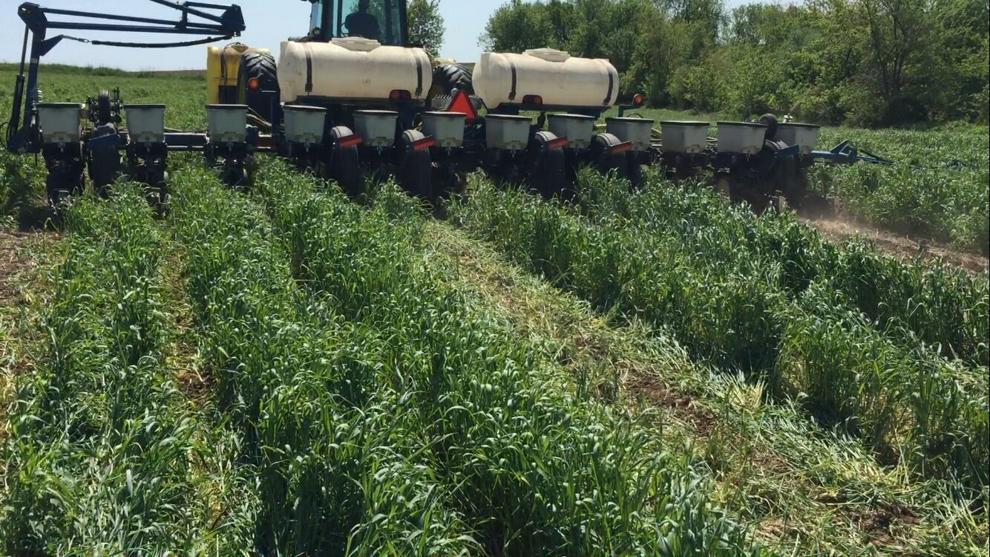 "If we have a 5,000-acre farm that supports one family or one business, I'd rather see many multi-generational families getting supported off that 5,000 acres," he said, "because with that comes the health of rural towns, rural school districts, because they don't have people living in rural communities if they are not getting supported off the land."