A fleeting thought about four years ago led Kristin and Barrett Grove to buy what was South Fork Cafe for over 30 years.
"Barrett said to me, 'honey, wouldn't it be great if South Fork went up for sale and we bought it?' And I said, that'd be perfect… And we never really talked about it again after that, until last year in July," said Kristin, who has worked in the restaurant industry for 39 years.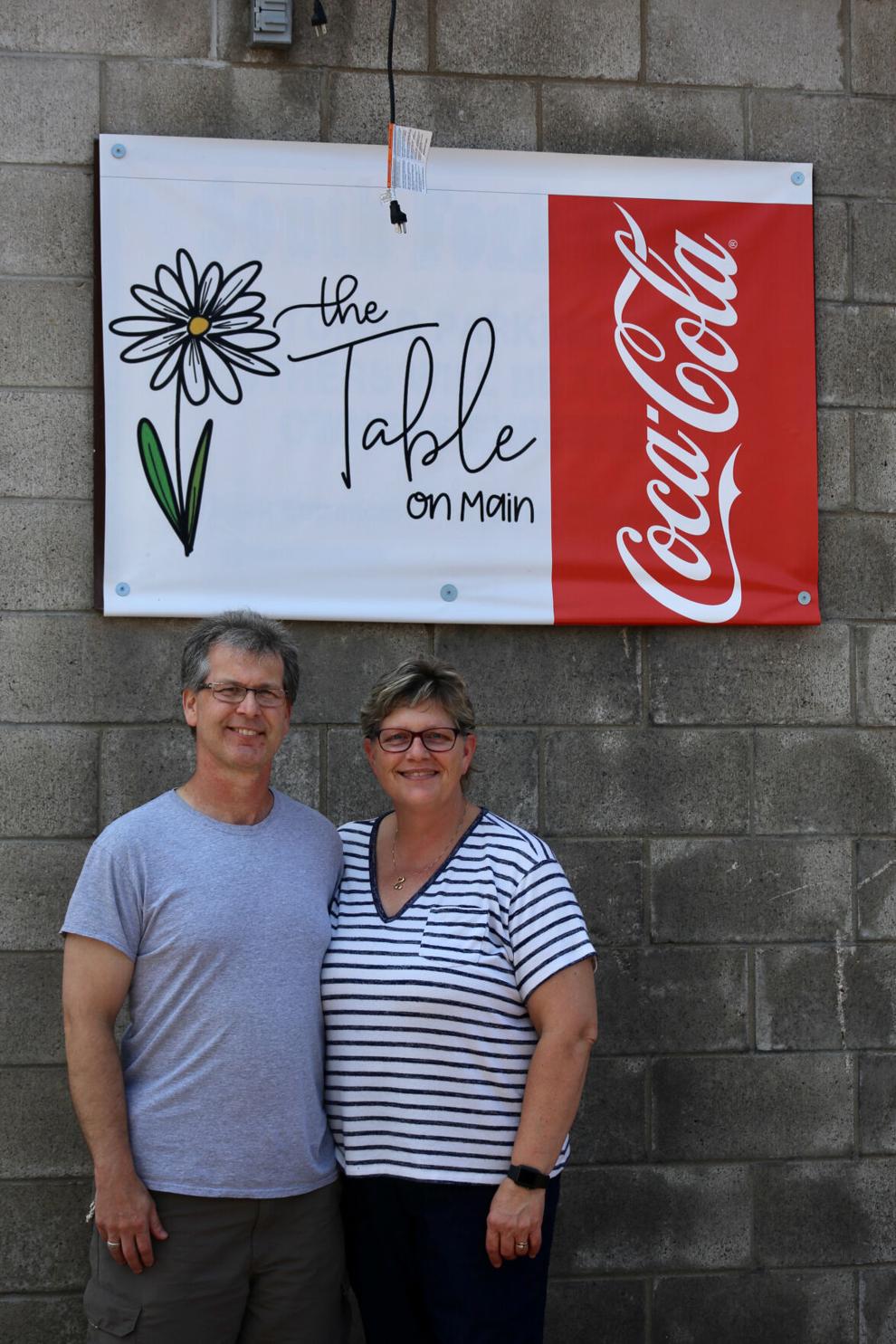 When talk around town had the Grove's thinking they may actually have a chance to purchase South Fork last summer, they did some investigating. 
Kristin asked the previous owners of the cafe, Dawn and Chris Berendes, if they were selling. The answer was no, but would the Grove's be interested in buying it? 
A few conversations and 12 months later, the Berendes' closed South Fork after 20 years of ownership, making space for the Grove's the Table on Main. 
Kristin's goal was to bring her parents, both who are no longer with her, into the new establishment, focusing on community, connections and conversation. 
"I want it to emulate my family," she said. 
The Groves had been tossing around names for the cafe, not settling on anything. One morning before work, Barrett, the coordinator of liturgical ministries at St. Bridget Catholic Church, left Kristin a note that said "how about the Table on Main?" 
And that was it. "Where better than at the table to make eye contact and to put your phone down and to get to know each other," said Kristin. 
During her childhood, every Sunday night, Kristin's father would gather their family at the dinner table and have those real, face-to-face conversations. "We all went around the table, we took a turn, and we had to share," she said. 
Over the next month, the Table on Main will be re-branding, including revamping the menu, decor and overall "vibes" of the cafe. The new menu, set to launch in mid August, will include some healthy, vegan and gluten free options. 
Though they have not set an exact date for a grand re-opening, it's on the list of to-dos.
The Groves are hoping to expand on what South Fork offered, by hosting events, adding a dry bar and Friday night fish fry. 
Since the building hosted its first restaurant in 1915, it's seen many different names and ownerships. Since then, behind the doors, there has always been a kitchen, silverware and restaurant menus. The Table on Main will be it's newest legacy.