This sublime home nestled in Baldwin is truly one of a kind. The house is designed by Michael Huber Architects. 
A bit of everything can be found in the home: a gourmet kitchen that includes seating for at least 13 people (and a floor-to-ceiling pull-out pantry shelves), two large owner's suites, a guest house, a bridge or skyway that connects the two main sections of the house, a sauna and more.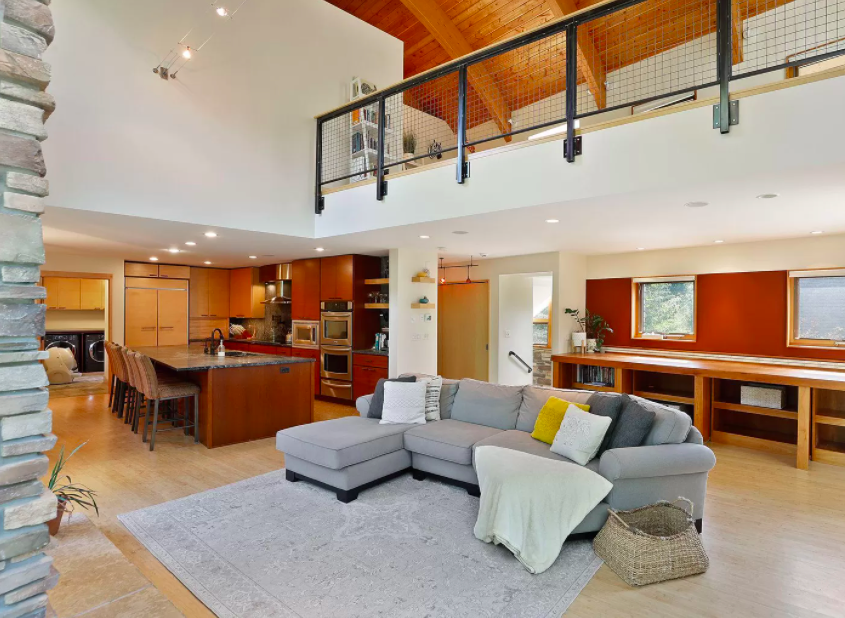 The architectural design throughout the house is lovely. The windows in the home play with line and space while pulling light into the house. The skyway feels industrial with a black metal railing but the two story stone fireplace and the arched, wooden ceiling soften the space. Surprising accents can be found throughout the home, including the industrial hanging light in the kitchen; a sliding door in one of the bedrooms that is comprised of glass panels of different sizes, colors and designs; accent walls and more.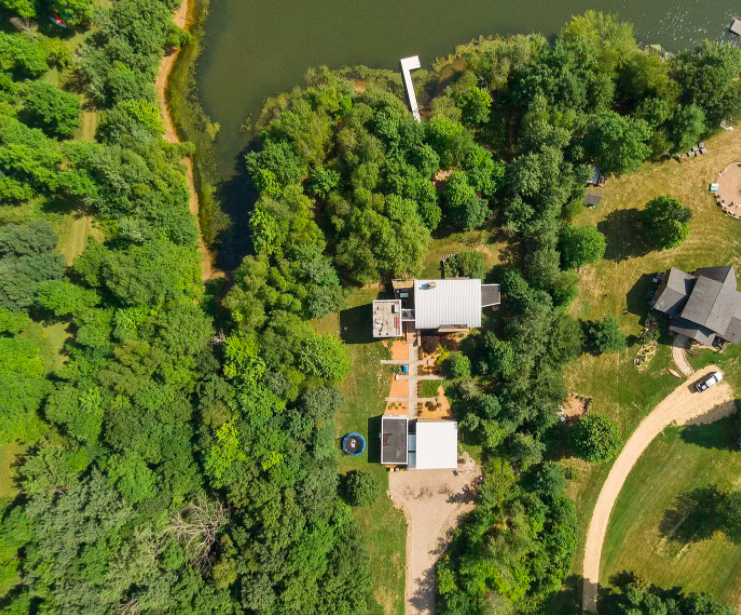 Occupants of this house will feel connected to the natural world as there are numerous outdoor spaces to enjoy, including a quiet deck off of a bedroom and a large rooftop deck. The house sits on over an acre of land and looks out onto Pine Lake. The property's dock offers space for fishing, kayaks and more outdoor fun. 
Bedrooms: five
Bathrooms: six
Square feet: 3,754
Acres: 1.45
Year built: 2008
Asking price: $950,000