In a region of the country with so many lakes and rivers, it is no surprise that water quality and water use are critical issues. In addition to domestic uses, Wisconsin and Minnesota residents want clean water for recreation, wildlife habitat, and industry. 
Water is used for cooking and drinking every day, and knowing that the source of that water is good and safe is important, though most people probably don't give it much thought. 
Most rainwater and snowmelt in the region runs off buildings, parking lots, roads, highways, and farm fields into the hundreds of streams and rivers that eventually flow into the Mississippi River, the source of drinking water for much of the Twin Cities area.
"The river is both the destination of much of the region's purified wastewater, as well as the source of drinking water for most people living in the urban core," wrote Eric Roper in the "Minneapolis Star Tribune."
Current water treatment processes remove minerals like magnesium and calcium as well as chemicals that may have washed off farmlands. A filtration process removes sediment and other particles from the water.
"The filter is several feet deep, composed of layers of tightly packed sand and granulated carbon," Roper explained. "Gravity pulls water from holding tanks through this physical barrier."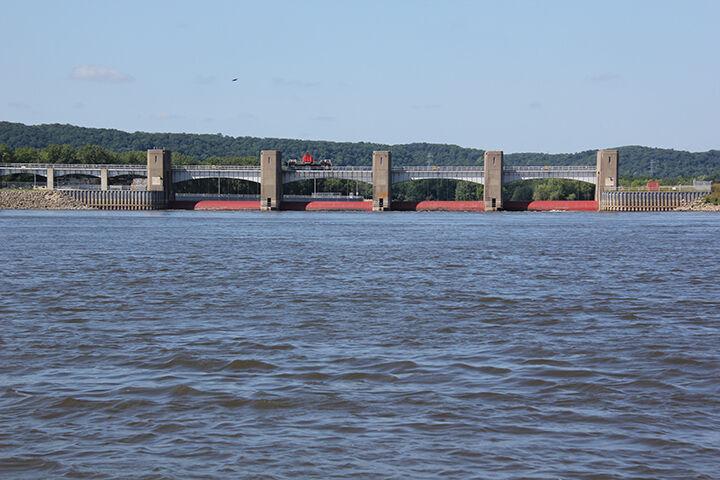 Downstream from the Twin Cities, the trend seems to be getting drinking water from groundwater, rather than the Mississippi River or other flowing sources. 
The aquifers
Hastings draws its drinking water from six wells from 280 to 400 feet deep using the Jordan aquifer, according to a city report titled "Hastings 2019 Drinking Water Report." 
Red Wing gets water through five wells that are 630 to 665 feet deep, according to the city's water quality report. 
"Our drinking water is drawn from the Mount Simon Aquifer, which is very deep at Red Wing," said Jerry Plein, deputy director of utilities for the city. "It is a confined aquifer, which means it has an impermeable layer above and below it, and is hydraulically confined."
Plein said Red Wing water is analyzed weekly for coliform bacteria and yearly for nutrients such as phosphorus and nitrogen compounds and metals.
"Our Wellhead Protection Plan and our Stormwater Pollution Prevention Plan and ordinances restrict the activities that can occur near a wellhead to protect pollution from the surface from entering the water source," Plein explained. Both of those plans are available on the city's website, red-wing.org.
Farther downstream, Lake City gets its drinking water from four wells within the city limits. The wells are from 130-163 feet deep and draw water from the Quaternary Water Table aquifer.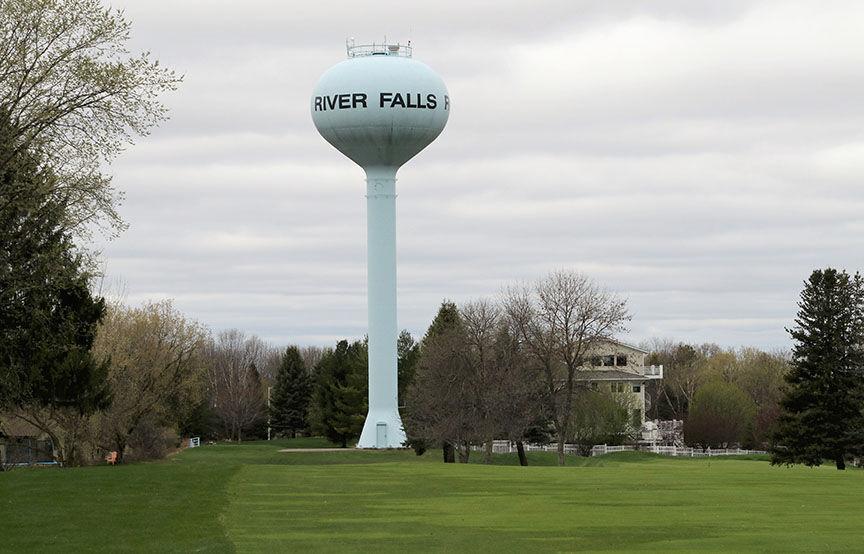 Hudson 9 wells, River Falls 4
In Wisconsin, Hudson maintains nine wells that get water from the Mounty Simon and Jordan aquifers. The community has seven water storage reservoirs and eight water treatment plants.
River Falls has four wells that draw water from the Jordan and Prairie du Chien aquifers. 
All of the cities listed here have water that meets the standards set by the U. S. Environmental Protection Agency. 
While city water systems test and treat drinking water for residents using the municipal water systems, those homeowners who rely on private wells for their water are mostly on their own although the Soil and Water Conservation Districts help monitor private wells.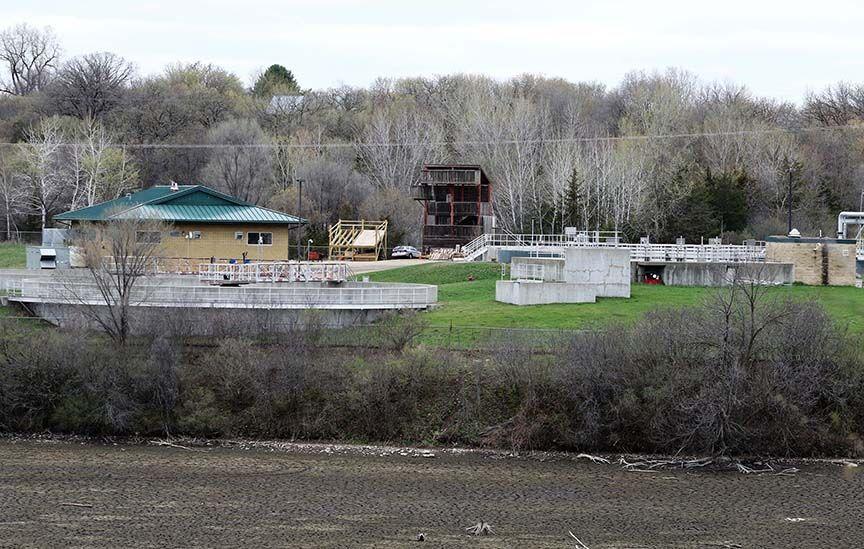 The Goodhue County Soil and Water Conservation District, for example, conducts a yearly survey of more than 100 wells, and District Manager Beau Kennedy said that each year, approximately 10% of the wells test high for nitrates.
"Throughout southern Minnesota where there is heavily dominated agricultural land, there's a fair amount of elevated nitrates in our drinking water from commercial and animal fertilizer," Kennedy said. 
Area surface water, such as rivers and streams, can be polluted by runoff from farm fields or from manure spills, and when that happens, agencies work to control the spill or runoff, according to Kelsey Petit, feedlot officer with the Goodhue County Soil and Water Conservation District. 
"If a spill were to happen, the first thing you want to do is to try to stop it in any manner with possible barriers," Petit said. "It could be pushing some soil up as a barrier or getting some corn stalk bales. When it is in control, then we do an inspection report and keep checking the creek to make sure it is controlled."
Farmers taking action
More farmers are becoming concerned about water quality and taking steps to make sure they help protect water resources. The Minnesota Agricultural Water Quality Certification Program recently announced that since their beginning in 2014, they have now enrolled 1,000 farmers and landowners from across the state, meaning that 715,000 acres of land are now involved in the program.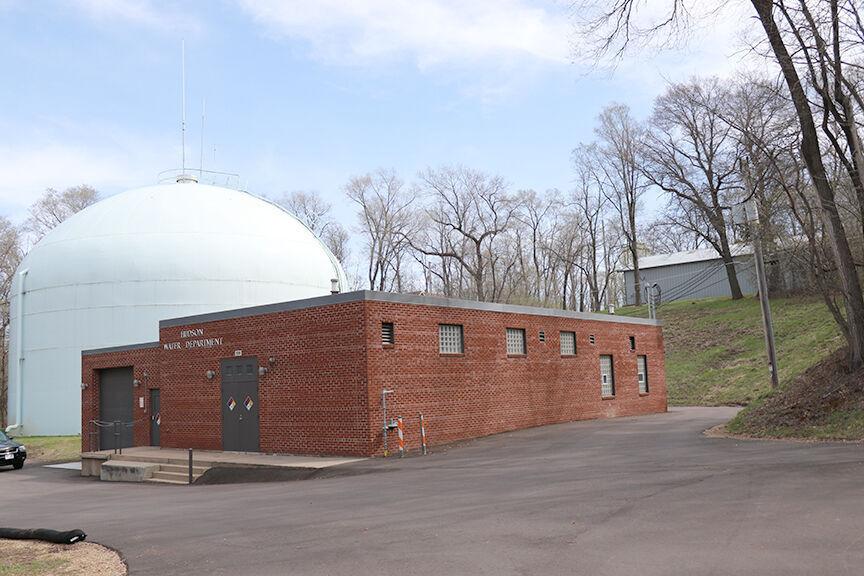 In Wisconsin, most water quality issues are monitored by the Department of Natural Resources, while in Minnesota, water quality is under the control of the Minnesota Pollution Control Agency. 
The MPCA identifies two kinds of sources -- nonpoint sources and point sources -- for contaminants entering the water. Point sources are specific sources such as wastewater treatment facilities and nonpoint sources are sources such as stormwater systems or runoff from farming fields.
Part 5 of the Land and Water series will look at some of the benefits of smaller farms and some ideas about sustainable farming.