Pierce Pepin Cooperative Services launched their new high-speed internet, broadband service, Swift Current Connect, on July 14 at a groundbreaking ceremony.
By the end of the year, PPCS intends to have 175 miles of fiber cables installed following PPCS' electrical distribution system, serving 1,500 homes.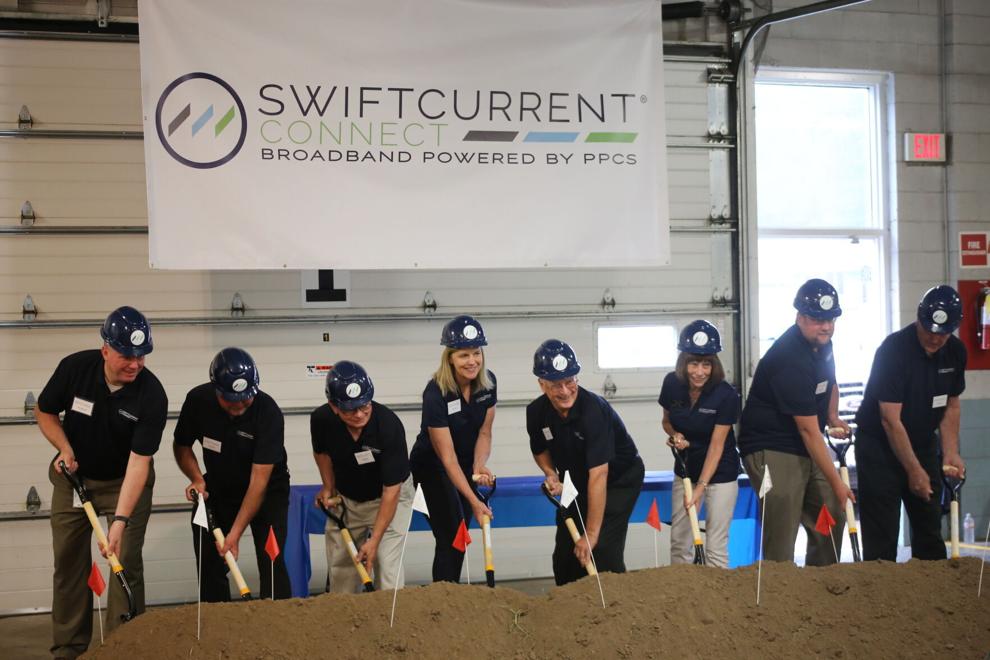 Phase one of the installation process includes areas PPCS plans to begin construction on broadband access over the next few months, set to begin in September and services available by the end of the year.
"We saw a need for the services, because with a rural area, we're just not seeing a lot of options for people," said Brooke Cupp, member and community relations coordinator at PPCS. 
Those who do not fall into the areas already scheduled for broadband installation should still express interest on www.swiftcurrent.coop, as it is helpful for PPCS to know who, in other areas of the county, are interested in future expansion of the fiber internet services.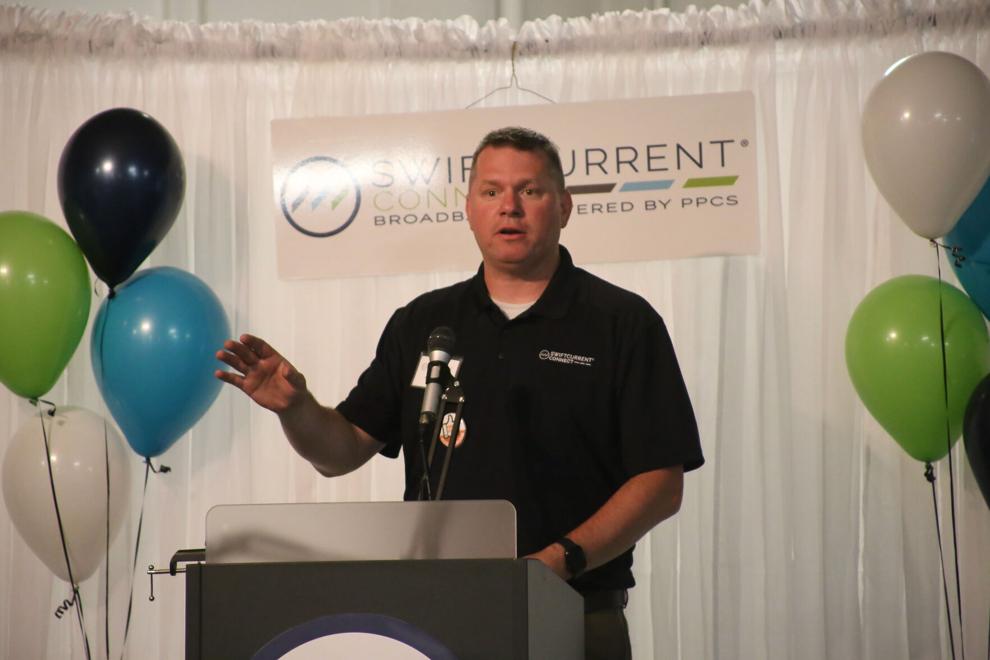 Though PPCS has 175 miles of planned fiber installation, there are about 800 miles total to instal to serve the whole community, said Nate Boettcher, President and CEO of PPCS, during his address at the groundbreaking ceremony.
"Fiber is the long term investment," said Joe Folsom, Executive Director of Pierce County Economic Development Corporation in an address at the ceremony.
After hearing from Boettcher, Folsom, Roger Wiff, PPCS Board Chair, Paul Bauer, President of the Ellsworth Chamber and Katie Pata, PPCS member and leader of Western Wisconsin Needs Broadband, it became abundantly clear the impact this installation will have on its citizens.
"Fiber fixes everything," was the running slogan of the afternoon. High speed internet for schools, secondary education, daily activities, farmers, homes, businesses and more, is what will keep the rural communities of Pierce County competitive in a global market, explained Folsom. 
PPCS, owned and operated by members of the community, will offer three packages of symmetrical speeds, meaning upload speeds will be the same as download speeds: 100/100, 250/250 and 1000/1000 Mbps.
"That's not just great for a city, that's outstanding for a rural community," said Cupp. Residential packages will start at $69.95.
PPCS encourages the community to visit www.swiftcurrent.coop to be notified when fiber will be available in your area.