On Friday, Oct. 22, Project SEARCH interns and staff, along with Russ Korpela, executive director of the River Falls Chamber of Commerce, presented the River Falls Culver's with a certificate of recognition for being an exemplary employer and supporter of individuals with disabilities.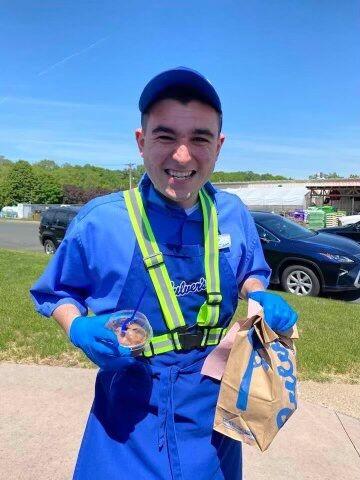 October is National Disability Employment Awareness Month and as an employment training program for young adults with disabilities, Project SEARCH wanted to acknowledge a business in our community that stands out as an inclusive employer. Culver's has provided Project SEARCH with informative tours, items for fundraising events and free ice cream coupons. 
Culver's recently hired Project SEARCH graduate, Carter Olson, who works during the lunchtime rush five days a week. Due to their positive practices and natural support, Olson required little to no job coaching to learn his job. Recently, he received a Certificate of Appreciation for Exceptional Guest Service.
Culver's is changing the lives of the individuals they hire, while also using smart business practices that assists them during this time of labor shortages.