With the growing size of farms and the increasing number of concentrated animal feeding operations -- CAFOs -- in Minnesota and Wisconsin, many people have expressed concerns about the effects that industrial agriculture operations may have on land, water, and environment, as well as animal and human health. 
"When we are talking about large CAFOs, we think about the impacts they can have on the land and the water and the karst system, and it always comes down to management," said Martin Larsen, who owns a farm near Byron, Minn. "You can have a top notch manager of a large CAFO who can manage that farm cleaner than a small or midsize animal feedlot, but with that size comes responsibility. They have such a large potential for pollution."
Residents of St. Croix County, Wis., near the town of Emerald, saw what can happen when things go wrong. 
'Protect your way of life'
In November 2019, Emerald Sky Dairy applied manure to 42 acres at the rate of 12,000 gallons per acre, according to the Wisconsin Department of Natural Resources in an article published in the Republican Eagle and Star-Observer. A rain on Nov. 20-21 washed much of the manure into Hutton Creek, a tributary of the Willow River. The dairy had earlier been fined $80,000 for manure discharge happening in 2016.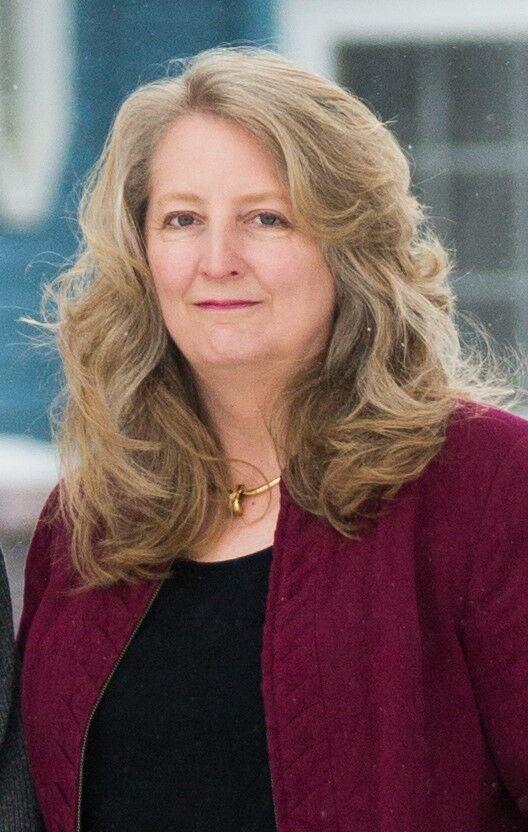 Kim Dupre, who lived in Emerald for 20 years, just a mile from the Emerald Sky Dairy, said she and her husband moved to Marine on St. Croix, Minn., because of concerns about industrial agriculture and the quality of water in western Wisconsin. After the manure spill contamination in Hutton Creek, Dupre spoke in public meetings to share her concerns.
She encouraged officials to "take the opportunity now to protect your way of life via strong ordinances. There are good and honest business people and then there are less-than-honest ones. We have laws in our society to protect the honest folk from those who are not as honest. I was there to testify that we didn't get much help from Madison or Washington to protect our drinking water, property values, way of life or air quality. We tried, but we were on our own."
Recently Dupre filed an open public record request regarding the well at the Emerald Town Hall across the road from the Emerald Sky Dairy. 
"The last well test conducted in October 2020 registered 40.3 milligrams per liter for nitrates, which is four times more than health standard limits," she said. "This is significant because when that town hall well was first drilled in 2007, the nitrate reading was 6.9."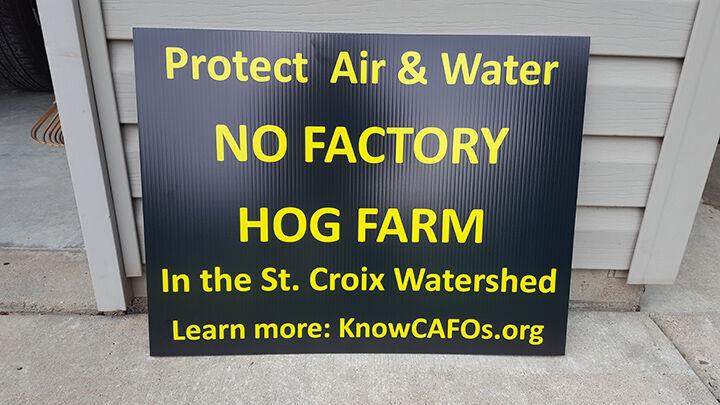 Potential swine operation 
Today, Dupre is concerned about another CAFO proposed north of Hudson on the Trade River, which flows into the St. Croix River and from there into the Mississippi River. A company called Cumberland LLC has proposed an operation that would house up to 26,000 hogs and produce enough manure each year to fill 14 Olympic-sized swimming pools, according to an article in St. Croix 360.
"I find this problematic, especially with the St. Croix River being a National Scenic Riverway," Dupre said. "Both states should be working off the same standards, in my humble opinion, and the EPA should be involved. I have reached out to my Minnesota elected officials, but with the pandemic, it has been hard to get much attention paid to this issue."
Dupre was raised on a hog farm in Iowa, and she admits that things are different now than when she was growing up. 
"I get that farming has changed," she said, "but what has not changed or will ever change is our need for clean air and drinking water."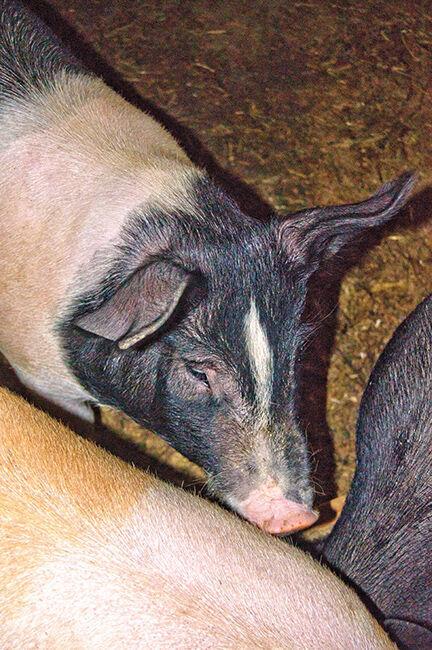 Emerald resident Linda Hendrix explained that there are signs appearing around the area stating, "No Factory Hog Farm in the St. Croix Watershed." She noted that the E. coli testing results showed the beach at the park in Hudson showed an advisory level last summer. She is concerned that a hog farm upriver may increase those levels.
"My deepest concern is that once an Iowan company comes into western Wisconsin, they will continue to expand, eventually with a potential slaughterhouse and more and more barns," Hendrix said. 
Permits and oversight
To open the hog farm as a CAFO, Cumberland LLC must first submit an application to and be approved by the Wisconsin Department of Natural Resources. Jeff Jackson, agricultural runoff specialist with the DNR, is the person who would review that application.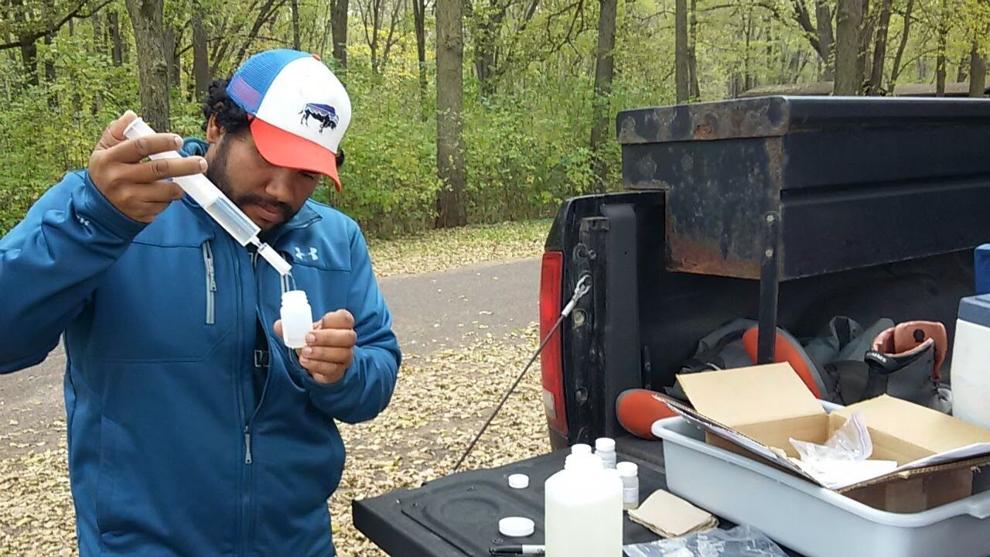 "On October 30, 2020, Cumberland LLC submitted the engineer designs for their waste storage lagoons, but that was all they submitted," Jackson said. "We do not accept piecemeal submittals, so we deemed the submittal incomplete and issued them an incomplete letter saying that we need to review a complete application, not just the engineering documents."
While the CAFO proposal for Trade Lake is unknown, there are hundreds of CAFO operations that already have permits in Wisconsin and Minnesota. 
Coming online May 3
Concerns about the effects that CAFOs might have on water quality and what communities and states are doing to protect water quality will be the subject of Part 4 of this Land and Water series.